Come and visit us,
we are waiting for you
If you pass by Brescia, come and visit us in our new headquarters of over 1,400 meters.
Switch from the Rivadossi portal to the technological and innovation area and the control rooms of our customers of eLearning platforms. Take a coffee break in our corner bar, or get rid of the stress with some exercise in our gym.
Go through the entrance and, under Marcantonio's gaze, visit the video and video rooms, the digital direction and the editing room, the planning area and didactic production.
Come and see the future of eLearning training, we are waiting for you at Castel Mella, three kilometers outside Brescia, in Via Roncadelle 70/A. Call us before coming to +39.030.2650661.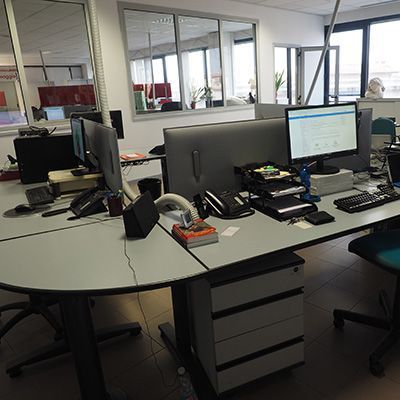 ---
How to reach Mega Italia Media by car?
You can reach the headquarters of Mega Italia Media by car:
A4 Brescia Ovest exit, Orzinuovi direction. After crossing the town of Roncadelle, arrived at the roundabout on the left with a compressed commercial WEST, past the roundabout, first left into the parking lot. The Mega Italia Media office is located above the MD supermarket. Attention given that Via Roncadelle in fact is the parking lot in front of the headquarters (not all satellite navigators arrive correctly at this address).


Coming from South Milan it is possible to reach the ns. based on the A35 (BreBeMi) following the signs for Brescia and exiting, having reached the Brescia ring road at the Roncadelle exit at the Auchan - Le Rondinelle shopping center; then follow in the direction of Orzinuovi. After the third traffic light keep to the left, go up the overpass and follow the direction to Brescia; Mega Italia Media can be seen immediately from the overpass and the parking lot is on the right.
---